Killing Pests In Newport OR
541.265.6865
When the pests come crawling...
Pests can invade in the blink of an eye,
Don't let the invaders overtake you and your home.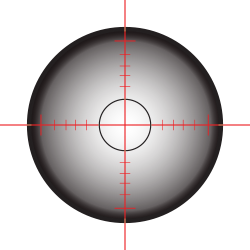 Call us to rid yourself of pests today!
Get a FREE Inspection
Fill out the form below to get your
FREE PEST INSPECTION
Dont let the pests consume your home!
Pest Control For All Needs In Newport OR
When you have a pest infestation, you need the pest control experts at The Killers. With over thirty years of experience in pest control, we know how to eliminate pests all together. Creating a reputation for ourselves as the best pest control Newport OR has ever seen, we provide unique services for each individual customer and their many needs. Whether you have a small pest problem that has just begun or a huge infestation that is growing out of control, contact The Killers for the best in pest control.
Our Services
At The Killers, we understand that each individual customer has unique needs, whether it is at home or at the office. With our variety of pest control Newportor services, you can count on the right service for your issues, every time. Some of our services include
We guarantee our services for an entire year.
We do a proper inspection of your home or office and then inform you of the issues you face. We then allow you to choose from our six programs to decide which one you think will best suit your needs. Those programs are
Silver Star WD
Silver Star GP
Diamond
Gold Star
Gold Star +
Platinum
Complete elimination, not just control, of every pest we take on.
The use of safe products.
Elimination of the following pests.
Ants, both carpenter and small.
Bees and wasps.
Rats and mice.
Different types of termites.
Different types of beetles.
Moths and fleas.
Small bugs.
Hobo spiders.
Our Solutions
As you can see, we are the pest control Newport OR trusts for a reason. With our variety of services and the unique way that we cater to the individual needs of each customer, we truly are the pest control company that you want on your side. Contact us today for more information or to schedule your free inspection. 541.265.6865.